Mike Kasper     E-mail me at:

[email protected]



I have one of the best jobs in the world…with the exception of having to wake up every morning at 4 a.m. My job really is better than working for a living. I get to wake up, have fun, entertain and inform listeners every day.
I was born in Moscow and raised on a ranch near Grangeville, Idaho. I attended Nezperce High School and graduated from Spokane Falls Community College in Spokane, Washington.

My wife Tracy and I are the parents of seven children in a blended family. We have 6 boys and one girl along and 4 grandchildren. My wife owns Berkshire Hathaway HomeServices Silverhawk Realty which is a successful real estate company with 5 offices and over 80 agents in Idaho and Oregon. My wife is also VP of Government Affairs for the National Association of Realtors. We love living and working here in Idaho and being a part of the communities in Treasure Valley.
I've been involved with various charities and fundraisers over the years, helping to raise hundreds of thousands of dollars for needs in the community such as the Idaho Foodbank's Backpack Buddy program, which has raised over a quarter of a million dollars since 2012. I helped to begin the Christmas Elves program that allowed me to help gather and deliver toys to the kids who are stuck at St Luke's Children's Hospital at Christmas time every year. I also helped to raise money for many other various charitable programs, such as American Legion baseball, Toys for Tots, Idaho Shares and many others.I'm often asked how I like working in radio. And all I can say is, that even after all these years of doing what I do, I can't imagine doing anything else more enjoyable than talking to listeners on the radio every day!
Chris Walton   E-mail me at:

[email protected]
Chris Walton is a Twin Falls native and Boise State alumnus and has been a fixture on Boise radio since 1983. He's a former writer for the Twin Falls Times-News and United Press International and a past recipient of the Idaho Press Club scholarship. Before joining the KBOI staff in January of 2001, Chris worked on radio stations KBSU, KIYS, KIZN and KKGL, all in Boise. He has received 13 Idaho State Broadcasters Association awards, including four for Best Newscast and six consecutive wins as Best Commercial Copywriter. KBOI's parent company awarded Chris its "Legend" status in 2001. He married fellow radio announcer Debi McCallister in 2007. The couple live in west Boise with two dogs and 19 year old son Cruz. They are also the proud grandparents of Nia, by their daughter Claire. In his spare time, Chris enjoys reading, music, movies, sports and comparing his IQ with others. In July of 2001 he won $32,000 on "Who Wants to be a Millionaire" with Regis Philbin. Chris co-hosts "Kasper and Chris" daily.
Nate Shelman  E-mail me at:

[email protected]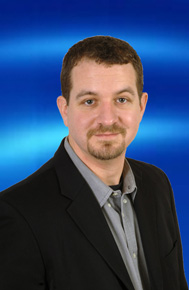 Born and raised in Cleveland, Ohio. I'm used to snow. I come from a very diverse family. My mom is a former Catholic nun of German and French descent and my dad of Russian and Irish descent is Jewish. Which makes me a mutt. Went to college to be a physical therapist and somehow got diverted onto the wonderful vocation of radio. I started at an oldies station in Cleveland. Later I worked at, a rock station, a top 40 station, and an adult contemporary station, before settling at WTAM, a news/talk station. I made my way across the south from Cleveland going to WLAC in Nashville. It was in Nashville, where my ability to host a talk show was born. In 2004, I moved to Birmingham. I also served as a fill in host in San Antonio and in Atlanta. I do not claim to be a part of any political party. My views on life are mine, yours are yours. You may agree with me on some things, and disagree with me on others. Either way, I will treat you with the utmost respect as long as you return the gesture. I'm all about having fun. I don't hold any degrees, nor do I possess the secret to life. By the time you get to listen to my show, most of you have already worked a full day. I respect that. My job is to make your ride home enjoyable and informative.
Sophie Harman E-mail me at: sophia.harman@cumulus.com

I started my production journey as a fiddle player and classical violinist who became fascinated with the music industry. From there I went on to live sound, musical theatre production, and then to studio production. I've been able to help record artist demos for
Treefort, run live sound for the Sun Valley Jazz Festival, and now I get to work in radio! When I'm not at the station or running live sound I'm probably hiking, making music, or listening to my record collection with my cat in my lap.
Bob Behler   E-mail me at:

[email protected]



Voice of the Broncos Bob Behler is in his third year announcing Bronco football and basketball and it is his first with KBOI and the Eagle. He was recently honored by the Idaho State Broadcasters Association for his work on Boise State football. Behler came to Boise after serving for nine years as director of broadcast services at UMass, where he won eight Associated Press awards for his play-by-play of Minutemen sports. From 1986-1999, Behler was the voice at Bucknell University (Penn.), and from 1985-1986, he broadcast for the Chattanooga Lookouts AA baseball team. He received his bachelors degree in Broadcast News from the University of Georgia in 1985, where he announced women's basketball and baseball. Behler's past free lance credits include the NCAA Basketball Tournament for CBS Radio, the Goodwill Games for Turner Broadcasting and SportsCenter Updates for ESPN Radio. A native of Stockton, Calif., he got his broadcasting start while in high school, doing local sports.
Paul J. Schneider   E-mail me at:

[email protected]



Paul J came to Boise in 1967 to work at KBOI television and radio. He moved exclusively to radio in 1976. Schneider was the broadcast voice of Boise State football and basketball from 1973 to 2007, a total of 35 years. During that time he called numerous bowl games and NCAA basketball tournament games. He was the voice of the Idaho State track and field meet from 1976, through 2013. Schneider also called two NCAA National Track and Field Championships. He was the voice of Les Bois Park Race Track for 29 years, and made several appearances on national television with his race calls. He is a member of the Idaho Thoroughbred Breeders Association Hall of Fame, and is currently the chairman of the Idaho State Racing Commission. Paul J has been a Heisman Trophy voter for 25 years, and voted for several years in Harris Interactive Football Poll. He has won more than 50 ISBA awards for broadcast excellence. He and former morning partner Lon Dunn were the first to interview Richard Nixon after he resigned the Presidency. He also won an International Award for his work on the long time running "Inside on the Outdoors" hunting and fishing show. Schneider is married and has three grown children. His daughter, Natalie,graduated Magna Cum Laude from the University of Portland. He and his wife, Tamara, own a home in Boise and a ranch in New Plymouth. The Schneiders love to travel, and have made several trips to Europe, and recently visited Central America. They own a motor home which they drive to Arizona in the Winter, and the Idaho mountains in the Summer.

Brian Wiley      E-mail me at:

[email protected]
Idaho's Money Show is hosted by Financial Advisor, Brian Wiley of Tree City Advisors and estate planning attorney, Steve Rausch, along with guest experts who specialize in areas such as credit and debt management, taxation, insurance, business management and much more.
Rick Worthington       E-mail me at:

[email protected]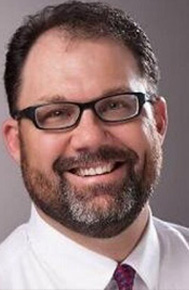 News Director: Rick Worthington is entering his 20th year in radio broadcasting and has worked in some of the most successful newsrooms in the country, including NewsTalk 780 KOH in Reno, and Newstalk 1530 KFBK in Sacramento, as well as 670 KBOI! Rick is a husband and father of four. When he is not watching his kids play sports, you can find him fly fishing across Idaho. Rick is also an avid (don't laugh) Oakland A's and Raiders fan.

Ron O'Brian       E-mail me at: 

[email protected]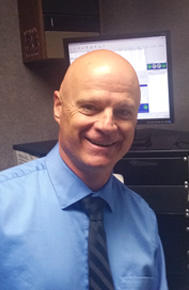 KBOI Traffic:
Ron O'Brian got his start in radio in 1977, while still in High School, working part time in La Grande Oregon. He started his full-time broadcasting career in1980, working in Pendleton Oregon and then stations in Tri-Cities & Yakima,Washington. In late 1989, Ron took to the skies over Portland as an Airborne Traffic Reporter, and for 16 years did reports for a number of Portland radio stations, and KOIN-TV Ch. 6. With family in Meridian… and enough of the grey skies and rain, Ron made the move to the Treasure Valley in October of 2005 and began as KBOI's Eye In The Sky. "I love it here", Ron says… "there is so much to do, there's a great mix of the city and country life… and the seasons! In his spare time Ron is very active… from working out at Idaho Athletic, to hiking and mountain biking in the Boise hills, golfing, rafting, bike riding on the greenbelt, playing tennis, snow shoeing, and cross country skiing. Ron is single, with a daughter who attends college in Portland.