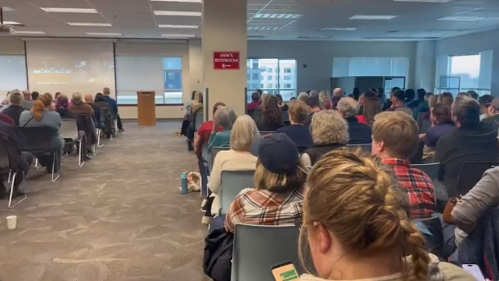 Nearly 500 people signed up to testify at Monday night's public hearing on the Meridian Library District.
Just last month, a group called Concerned Citizens of Meridian filed a petition to dissolve the district claiming the district and the board of trustees are exposing children to explicit material.
CBS 2 News reports, during Monday's hearing, both the petitioners and the library district were able to give testimony.
Public testimony went on for nearly four hours. Many spoke out against dissolving the district.
However, others expressed their disapproval and urged commissioners to take this issue to the ballot.
With an overwhelming amount of people signed up for testimony, the hearing will continue tomorrow night – Wednesday, March 22nd.