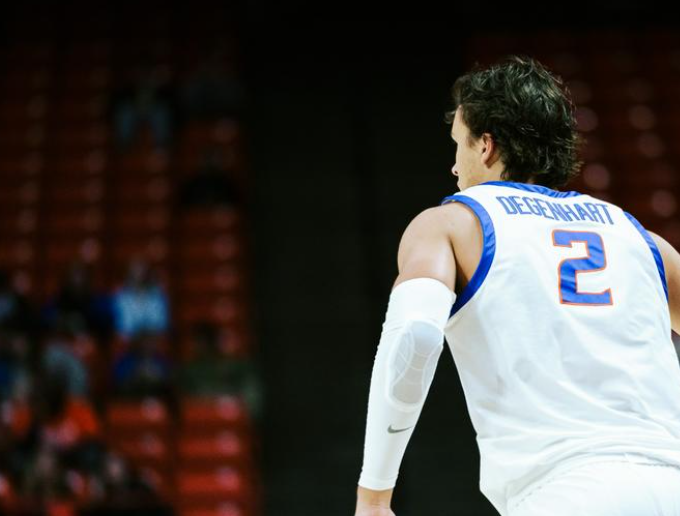 BOISE, Idaho – Boise State men's basketball was selected to the 2023 NCAA Men's Basketball Championship as the No. 10 seed in the West Region, Sunday. The Broncos will be making back-to-back appearances in the NCAA Tournament for the first time since 1993 and 1994 when they won the Big Sky Conference Tournament in consecutive seasons.
Boise State will face seventh-seeded Northwestern at the Golden 1 Center in Sacramento, Calif., on Thursday, March 16. This will be the first all-time meeting between the Broncos and the Wildcats. Thursday will mark the second time the Broncos have played a NCAA Tournament game in Sacramento, the last being a 67-58 loss to Louisville in 1994.
The Broncos will make their ninth tournament appearance all-time and fourth under head coach Leon Rice. The at-large bid is the third in program history, each of which have come during Rice's tenure. This marks the first time the Broncos have qualified for the NCAA Tournament in back-to-back seasons with at least one of the selections being an at-large bid.
Boise State finished the regular season with a 24-9 record and a 13-5 mark in the Mountain West, finishing second in the league standings after the regular season. The Broncos eclipsed 24 wins for just the fifth time in the history of the program.
The Broncos have danced in the NCAA Tournament eight times, winning the Big Sky Tournament in 1976, 1988, 1993 and 1994, the Western Athletic Conference Tournament in 2008, and earning at-large berths in 2013 and 2015 before winning the Mountain West Tournament title in 2022. Boise State is 0-8 all time in the NCAA Tournament, and are 4-4 this season against other teams in the field.