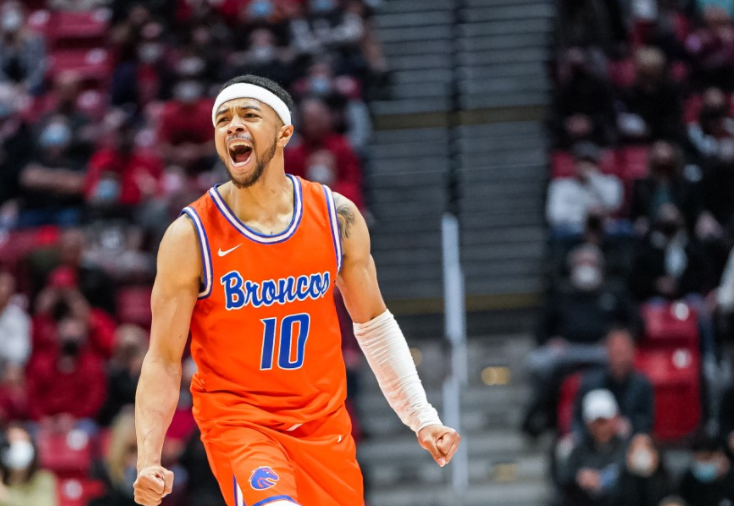 SAN DIEGO – Cold shooting and the absence of Marcus Shaver was too much for Boise State men's basketball to overcome in a 72-52 loss to No. 22 San Diego State Saturday night at Viejas Arena.
The Broncos (18-6, 8-3 MW) shot 36.5% from the field its fifth-lowest of the season, and only made two 3-pointers to score 52 points. A 14-point run from San Diego State (18-5, 9-2 MW) early in the first half put the Aztecs up by double digits, and from there Boise State never recovered.
TOP BRONCOS
NOTABLES
Boise State's two 3-pointers was a season low.
Friday was the first double-digit loss by the Broncos in a Mountain West game since Feb. 7, 2021.
WHAT'S NEXT
Boise State enters its final conference bye this week and will return to action Saturday against Wyoming at ExtraMile Arena.