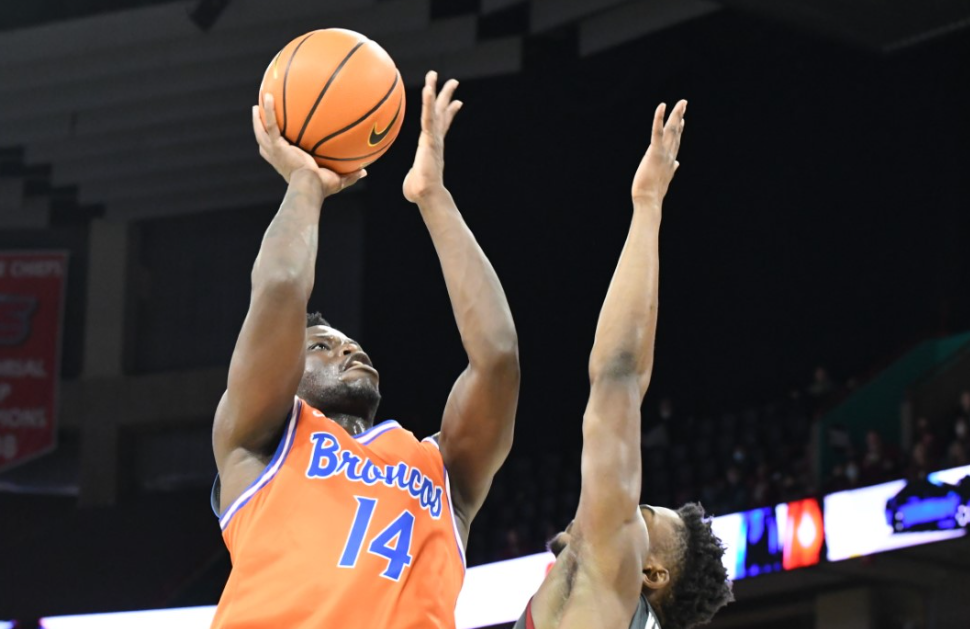 Courtesy Boise State University
WHAT'S NEXT: Boise State men's basketball concludes its week-long road trip Friday night at San Diego State, 7 p.m. MT on FS1.

BATTLE FOR FIRST: Friday's showdown at Viejas Arena is between the two teams at the top of the standings in the Mountain West. Both Boise State and the Aztecs are 8-2 in conference play, with the winner claiming sole possession of first place in the conference.
SERIES HISTORY: After dropping the first five meetings against San Diego State, the Broncos have come back to win the last three meetings of the series. The 27 meetings between the two schools have been decided by an average of 2.3 points, with 16 games having been decided by single digits and nine by three-or-fewer points.
KINGS OF JANUARY: Boise State is the winningest program nationally in the month of January over the last two seasons. The Broncos have gone 15-1 in January 2022 and January 2023 – a winning percentage of 93.8%.
60 THE MAGIC NUMBER: The Broncos have held opponents to under 60 points in 12 games this season, closing in on the 16 games achieving the feat during last season's title run. Only five schools have achieved the feat in more games than Boise State this season.
MAXIMUM RICE: Redshirt senior guard Max Rice has eclipsed 20 points in a team-high four games this season. Rice is averaging a career-best 13.7 points per game this season and has reached double figures in each of the last nine games. Getting off to a fast start has been a staple for Rice this season – he is averaging 8.5 points in the first half of games this season, and he has reached double figures in the first half of seven of the last nine games. —