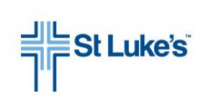 Idaho's largest health system says it is investigating and "will take appropriate actions" after a St. Luke's Magic Valley medical team member was shown in a photo on St. Luke's social media, displaying a hand gesture associated with white supremacy.
The photo accompanied a post on St. Luke's official social media, announcing a new piece of equipment for cardiovascular procedures at the St. Luke's hospital in Twin Falls.
The Idaho Capital Sun reports, the post has been removed.
The man displaying the hand gesture is wearing scrubs and a surgical mask, as are others in the photo, but the others are giving a thumbs up.
The gesture is an upside-down version of the OK hand symbol.