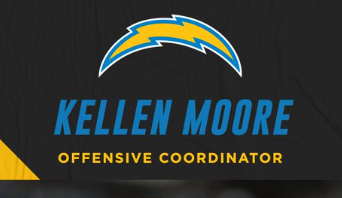 After Kellen Moore and the Dallas Cowboys parted ways…as expected, Moore quickly landed with another NFL team.
The Los Angeles Chargers announced on Twitter, that Moore is the their new offensive coordinator…no other details were given.
Over the weekend, the news came out that Kellen Moore and Dallas came to a mutual decision to part ways, and it was expected he would quickly be picked up by another team.
Moore spent four seasons as the offensive coordinator in Dallas.
ESPN reports, Moore replaces OC Joe Lombardi who was fired after a 10-7 season with the Chargers.