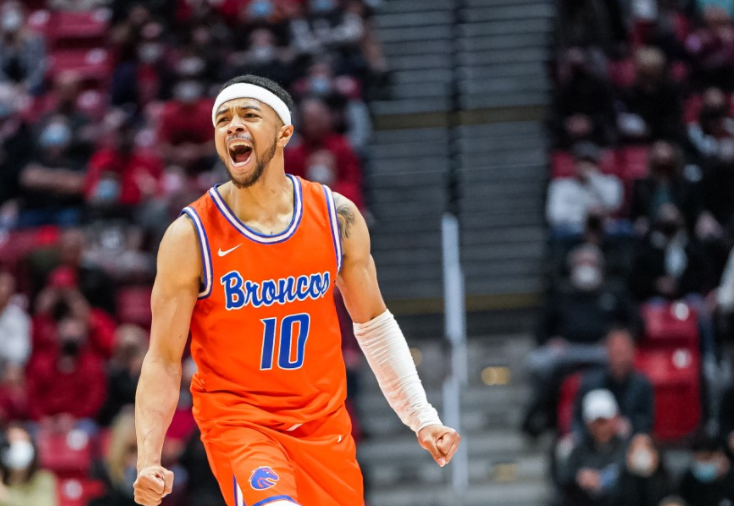 Boise State closed the game on a 10-1 run over the final 1:36 and rallied to beat Colorado State 69-64 at ExtraMile Arena, Saturday.
The Broncos (7-11, 3-4 Mountain West) pulled within 63-61 on a jumper by Dominique Leonidas, who finished with 12 points, one of five Boise State student-athletes in double figures.
After a defensive stop, the Broncos grabbed three offensive rebounds on their next possession and Mary Kay Naro's 3-point play with 37.2 second remaining gave them the lead for good.
Leonidas followed with a steal and converted two free throws with 27.0 ticks left to extend the lead to 66-63. The Rams (12-5, 3-4) made 1 of 2 at the line on their next possession before Abby Muse sealed the game with a pair of free throws with 16.0 second left.
"This has got to give us some confidence," Boise State Head Coach Gordy Presnell said. "To beat two quality teams (Wyoming and Colorado State) and perform down the stretch the way we did is something we can build on."
Jayda Clark, who scored a season-high 11 points, provided a spark in the first quarter with back-to-back 3-pointers to put the Broncos up 18-12. Rachel Bowers nailed a jumper as time expired in the period and Boise State led 20-14.
The Broncos led by as many as eight in the second quarter and were up 32-25 before a 10-3 run by the Rams closed the half to tie the game 35-35.
Anna Ostlie tallied seven of her 13 points in the third quarter as the Broncos never trailed in the period and led 50-47 heading into the final 10 minutes.
Muse notched her sixth-double of the season with 12 points and 13 rebounds and Naro added 10 points.
Boise State heads to Laramie, Wyo., to face Wyoming, Wednesday at 6:30 p.m.