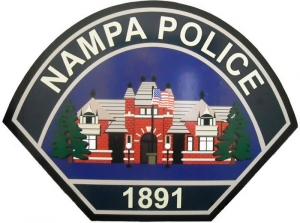 Following up on a story we told you about last week, as a Nampa woman has now been identified after being shot and killed last week.
The Ada County Coroner's Office identified the woman as Dawn Simpson.
Last Friday, authorities say they were called to investigate a trespassing complaint on Teakwood Drive in Nampa. When they arrived, they say they found Simpson in the driveway of the home. Officers also confirmed she had warrants for her arrest.
Officers asked Simpson to get out of the car, but she sped off — hitting a patrol vehicle in the process.
Later, police say Simpson pointed a gun at officers and fired. Police returned fire, and the woman was killed.
The incident is under investigation by Idaho State Police.