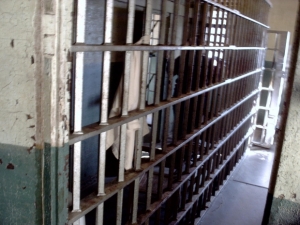 A Fruitland man has been accused of stealing over $100,000 worth of trailers, ATVs, motorcycles, a boat, and other tools and equipment from an Eagle-area storage unit.
Charles Havens has been charged with eight felony counts of grand theft and a misdemeanor count of contempt of court in connection with the thefts earlier this year.
Ada County Sheriff's detectives say they used surveillance video to determine Havens as the suspect, and believe he got an entry code to the storage unit of a business from an acquaintance.
CBS 2 reports once inside, detectives say Havens stole several flatbed and enclosed trailers, motorcycles, ATVs, campers, a 21-foot boat, and other equipment between December and February.
He is currently being held in the Ada County Jail on a $10,000 bond and is set to make his next court appearance on May 10.