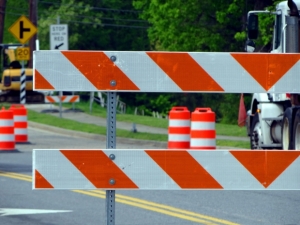 As part of ongoing construction to widen Chinden in the Treasure Valley, several eastbound lanes on Chinden Blvd will close starting tonight (Thursday) at the Linder intersection.
Flaggers will reduce Chinden eastbound to one dedicated left turn lane and one lane for both through traffic and right turns, so crews can place traffic signal poles. Westbound traffic won't be affected.
This configuration will remain in place until later this summer when work on this section of Chinden is planned to be wrapped up.
Eastbound motorists should expect significant delays at peak travel time and allow extra time to reach their destinations.
Once complete this summer, Chinden will open to four lanes, two in each direction, with a center median between Linder and Meridian Roads.