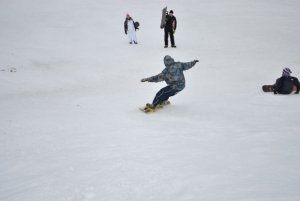 Bogus Basin will be opening the terrain park on weekends thanks to its snowmakers.
Bogus is opening (tomorrow) Friday for anyone from beginning freestyle to advanced.
CBS 2 News reports, this will be the earliest opening Bogus has seen to date.
The area will open on Fridays through Sundays from 10 a.m. to 4:30 p.m.
Tickets to access the terrain park are free on FRIDAY – but only this Friday, and after that, the cost will be $15 plus tax for all ages.