The BYU win over Boise State in 2019 could be the game that actually makes this rivalry game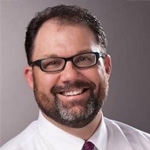 By Rick Worthington
For years it felt like Boise State and BYU were the only ones pitching the annual game between the two teams as a "rivalry" game. I'm not sure I ever bought into that too much. Here in Boise at least, there is not much animosity for BYU. As a matter of fact, there are tons of BYU fans in Boise. I can't speak for people in Provo, but it never seemed like people there ever really had it out for the Broncos either.
Maybe the rivalry has turned a corner now that the Cougars spoiled the Broncos chance at an undefeated season, and knocked the #14 ranked Broncos all the way back down to #22. It's a loss that may also effectively end Boise State's run at the Cotton Bowl! That is a pretty huge win for BYU. Considering they have a losing record, it's a win that could be the highlight of the entire BYU season!
Time will tell, of course, but I do know this… When BYU comes to Boise in 2020, the Broncos are going to be a little more motivated!