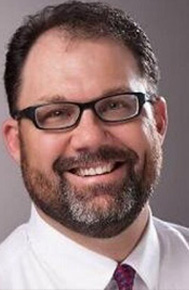 Broncos Running Game a Concern?
By: Rick Worthington
As of today, the Boise State Broncos are a perfect 4-0 and ranked #16 in the country. That is great news, considering the Broncos are off this week and have a chance to get healthier. But, there are some big differences between this Boise State football team and the teams we have seen over the past couple of seasons.
I think one of the bigger issue for this team is, the Broncos are winning without having a punishing ground game. We have seen Boise State push teams around on the ground before, but at times this season, the ground game disappears. That could be game plan, or just the way the plays have been called, but it's not normal for BSU.
Last week against Air Force, Boise State, as a team, ran the ball 29 times for just 95 yards. Against Portland State, the Broncos ran the ball 31 times for 150 yards. Marshall allowed 155 yards on 47 carries, while Florida State allowed the most yards so far, 214 on 57 carries.
So far, it's been good enough to get the job done, but not good enough to make me think there is nothing wrong. I guess if there is good news on this front you can look to the Florida State game, when the Broncos were the most healthy. As a team, they ran the ball to victory. When the team regains that health, maybe the same will be true.
I need to see Robert Mahone step up his game. It's nitpicky to complain, but I want him to break off more big runs and take this starting job away from other guys in that backfield. George Holani has not been in the end-zone yet, but his production is not far off of what Mahone has done. (290 yards and 4 TD's to 222 yards and 0 TD's) Holani's lack of getting in the end-zone has as much to do with situational carries as anything else, but that's not the point. The Point is, the ground game has got to come around.
(See Boise State Rushing Stats Below)
Heads up: While I'm not all that worried about UNLV, they did play fairly well at Northwestern, losing 30-14. Don't go to sleep on the Rebels. The next home game, Oct 12th against Hawaii could be pretty good. The Warriors beat Arizona and Oregon State already this year. We love it when MWC schools beat the Pac-12, and Hawaii has two of them!