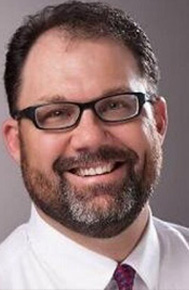 UPDATE:  Pay to Play in California Could Cripple Boise State Recruiting
BLOG by Rick Worthington
UPDATED: 9/30/19
The state of California made history Monday when Gov. Gavin Newsom signed into law a bill that will enable college athletes to sign endorsement deals and hire agents while protecting their collegiate eligibility. Senate Bill 206 has been in the works for nearly a year and swept through two state legislative houses this summer, giving college athletes the ability to profit off their name, image and likeness.
The Fair Pay to Play Act won't take effect until Jan. 1, 2023.
What will happen next?  I'll tell you.  Other states are going to do the same thing, and it will force the NCAA to act.
CBS Sports is reporting, a Florida representative is not only beginning to craft a similar bill, but is aiming for an enactment date prior to 2023.
==================================================================================================
9/17/19
California's Fair Pay to Play Act is fairly controversial for those of us who love College Football.
It's also known in California as Senate Bill 206, which passed unanimously through the state legislature and would allow college athletes (in California only, as least for now) to profit from their name, image and likeness, beginning Jan. 1, 2023.
It's a move that could really shift the balance of power in College Football to favor California colleges, and something that completely changes recruiting athletes as we know it.
The NCAA is against the Bill, and says if programs or boosters could pay players their free-market value, the top talent would all end up in California schools. And, they are 100% correct!
Consider this reality; On one hand a recruit that would love to attend and play for Boise State gets a scholarship and the stipend all athletes receive. On the other hand, the same recruit can get that same offer from San Diego State, and a booster has also promised to pay him to appear in commercials for his business and other appearance fees for signing autographs. Maybe even throw in a car in the process or a cash bonus when he signs his or her letter of intent.
Who outside of California can compete? Nobody! At least not legally, as far as the NCAA is concerned. It's also no wonder California passed the Bill unanimously, as it gives them the biggest recruiting advantage in the history of college football!
Now I'm going to throw you a curveball. I'm completely in favor of college athletes being allowed to profit from their name, image and likeness. I just don't want California schools to be the only schools allowed to do it.
Ian Johnson and Kellen Moore should be allowed to get a piece of every single Boise State jersey the NCAA sold with their names on the back. Guys that were on the cover of NCAA Football video games in the past should have been paid for that. Telling a 20 year old kid, it's not ok for him to take advantage of his short term fame – but it's totally fine for the NCAA to take that money, is just garbage.
Let's go NCAA, do the right thing and allow athletes to make the money they deserve! Just don't let California be the only state to do it.