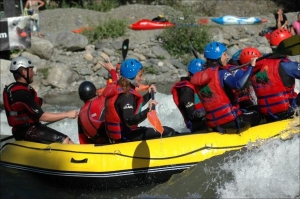 If you are looking for something fun to do with friends and family over the 4th of July weekend, you might want to take them down to the Boise River – and hop in!
Ada County Parks and Waterways have announced the Boise River is ready for float season, just in time for the Fourth of July.
The official start day is today (Tuesday – July 2).
Parks and Waterways reminds floaters that glass bottles are prohibited in the river, as well as alcohol.
River officials remind you to be on the lookout for debris, and that the water is still pretty cold.