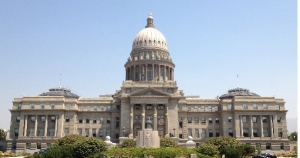 Boise (670 KBOI News) – The State of Idaho has done some "spring cleaning" of their administrative rules, and 20% of those will expire entirely on July 1st.
About two weeks shy of the end of the fiscal year, Governor Little has republished a number of admin rules, that ordinarily are reauthorized at the end of the legislative session, except for this year.
Alex Adams with the Division of Financial Management, says that presented an opportunity to shed a lot of bureaucratic red tape.
"Kind of his benchmark, in reviewing rules, was is it obsolete, is it unnecessary, is it redundant, or has the statutory authority gone away," said Adams.  "20% of all the rules statewide fell into those categories; that's why we eliminated them."
There will be a 21-day public comment period, from now until July 10th, for you to sound off to state agencies — like Health and Welfare or ITD — on which rules you like or don't like, or how they need to be changed.