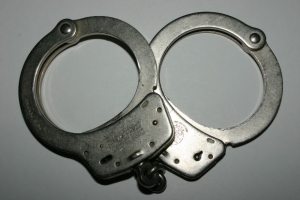 A man accused of having sex with a 13-year-old Meridian girl would face a 15-year mandatory minimum if convicted, because he has been convicted of sex offenses twice in the past.
In December, police arrested Jason Smith after the girl's parents found text messages between him and their daughter, suggesting they'd had sex. When officers spoke with the girl, she told them she and Smith had been exchanging text messages since the encounter.
Police texted Smith as if they were the 13-year-old girl and arrested him when he arrived at the agreed-upon location of the next sexual encounter. He was arrested on suspicion of lewd conduct with a child younger than 16 years old.
The Idaho Press reports, if Smith is convicted of the new sex offense, a judge will, by law, have to sentence him to at least 15 years in prison.
Smith pleaded not guilty Monday. His jury trial is scheduled to start June 25th.