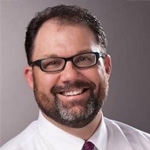 Random Thoughts of a News and Sports Junkie
12/4/18
Rick Worthington
— I actually met President #41 while I was living in Elko, Nevada. He and former Canadian Prime Minister, Brian Mulroney, met in Elko for a fund raising event put on by Barrick Goldstrike. Barrick is one of the local gold mines. I shook President Bush's hand and exchanged a quick laugh in the introduction line. I also got to hear him speak, as well as Mr. Mulroney. You never get a great sense of a person from a just hand shake and quick hello…but he did look me in the eye, gave me a firm handshake and for about a minute exchanged a brief conversation. I liked him.
— Veggie Burgers are one thing, but "Fake Meat" burgers? Cells grown in a lab and sold as meat?  No no no!!!
In my best George H.W. Bush voice: Not gonna do it. Wouldn't be prudent.
— Boise State vs Fresno State was one of those games I will always remember. It was ugly snowing during the game. It was decided in overtime. Bronco Game Night was over before midnight… Perfect! Sure, I upset about the Broncos loss, but it will certainly renew the rivalry. Maybe next time they play in Boise, more than 23,000 will come out and watch.
— Boston College of the ACC await Boise State in the SERVEPRO First Responder Bowl on Wednesday, Dec. 26, at 11:30 a.m. (local time) on 670 KBOI. BC is not bad, having beaten Miami, VA Tech, and Louisville this season. Losses to Clemson, Florida State and Syracuse the final 3 games of the season made for a harsh way to end the year. Not sure how "up" BC will get for the bowl game vs Boise State, but I know the Broncos won't be sneaking up on anyone.
— When Boise State's football season ends, my mind wanders immediately to basketball season. If you have time, watch the Nevada Basketball team. They are incredible! For my money, it's the best team the Mountain West has seen in years! If the Pack can get a win in the non-con over a couple of tough PAC-12 school (Arizona State on 12/8 and Utah on 12/29) you might see Nevada with 30 wins going into the post-season. I'm not predicting they will go undefeated, but in my opinion, they are WAY BETTER than the rest of the MWC. Worth watching when they come to town on 1/15/19.
— Paul J is retiring soon. He has been a good friend since I joined the radio station. I enjoy his sense of humor and approach to radio. Rare is the person who can stay on the job and do it well as long as he has. I hope he comes to visit us often.