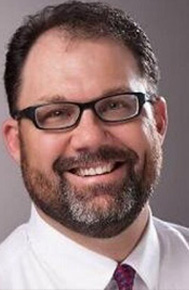 Worthington BLOG: Working with Paul J, a Radio Pro and a Boise State Legend
I want to tell you a quick 100% true story. It's about me, but it relates to the title. (Working with Paul J)
I have been in radio my entire career, which is now more than 25 years in the business. I've done small town radio and I've done big city radio, and I like to think Boise is the best of both worlds.
When I was early in my career, in Elko, Nevada, I wanted to be a radio play-by-play announcer more than anything. Fortunately for me, I got that chance.
Calling games is not easy, and I was struggling early to find that rhythm that we in the business like to find when calling games. It was technically proficient, and I called a good game, but it was lacking a certain personality and the energy that makes a really GREAT broadcast. One day I was talking with a gentleman from Utah who was also in the radio industry, who suggested I tune into KBOI in Boise to check out a Boise State game, because this guy doing the games was really a lot of fun to listen call a game.
I jumped in my car on a Saturday in 1996 and drove to Mountain City, Nevada, where I would be close enough to hear the KBOI broadcast. (clearly this was before the game was streamed online…) I don't remember who Boise State was playing that afternoon, but I do remember my first introduction to hearing Paul J call that game.
Paul J had jokes at his disposal and was quick to tell a story. The play-by-play seemed like it was being woven into the conversation he was having with his color man, as well as the audience. I decided that guy Paul J was a pro!  As I later came to understand, that is what all the greats have done well. Guys like Vin Scully with the Dodgers and my personal favorite, Bill King in Oakland also both did it really well, which led me to follow their careers and work.
Paul J has achieved something rare here in Boise, that guys like Scully in L.A. and King in Oakland have done as well. They became an extended member of the family and the voice that is in your head when you start thinking about the team. The call of that one play from your childhood hangs with you your whole life… Who can forget an overjoyed Paul J at the Fiesta Bowl making that call at the end of the game? It will never go away. It will echo in this town forever!  That is what LEGENDS are made of.
The truth is this: Paul J is a good guy, and to me it seems like he did not let his success go to his head. Too often I have seen guys with less success get way too full of themselves. Paul J welcomed me in, and has even allowed me to take his spot doing sports on KBOI…and not once tried to tell me how to do it.
Classy. Professional. Authentic.
Congratulations on a great career. I hope I leave someplace like Boise with a fraction of the respect you have earned in this town.