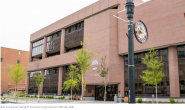 For the first time since the years after the Great Recession, city officials project that Boise homeowners will see decreases in their property taxes.
Boise budget director Eric Bilimoria said during a presentation Tuesday, the proposed budget — which includes a 2% base tax increase, rather than the allowable 3% — would result in an 8.7% reduction in property taxes for the average homeowner, or about $138 in savings.
The Idaho Statesman reports this year, Bilimoria said he expects taxes on residential properties to drop from an average of $1,594 in 2022 to $1,456.
Residents could see further reductions once a set of property tax reforms, made into law with House Bill 292, go into effect.
Most homeowners are scheduled to receive their new assessments by early June.