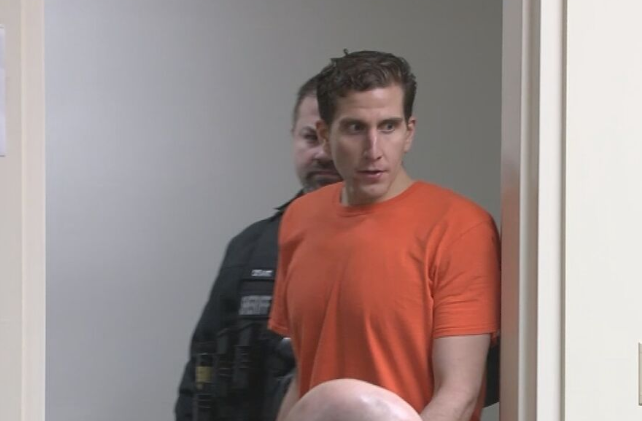 Courtesy CBS 2 News
A judge entered not guilty pleas Monday morning for the 28-year-old man charged in the stabbing deaths of four University of Idaho students last fall.
Bryan Kohberger's attorney, public defender Anne Taylor, said their client "will be standing silent" on pleas during the arraignment in Latah County District Court, prompting the judge to enter not guilty pleas on his behalf.
Kohberger, 28, was indicted by a grand jury last week on four counts of first-degree murder and burglary, which were the original five charges. The indictment allowed prosecutors to skip a planned week-long preliminary hearing that was set for late June.
It's uncommon but not unheard of for defendants to "stand silent" in criminal cases. Sometimes it is done because defendants and their attorneys feel they need more time to weigh the ramifications of entering a plea of guilty or not guilty; other times it can be part of a broader legal strategy or simply a defendant's personal choice.
Kohberger declined to waive his right to a speedy trial, so Latah County District Judge John Judge set the trial date for Oct. 2. It's still possible that the trial, expected to last six weeks, could be delayed or moved to a different location.
If found guilty, Kohberger faces a maximum 10-year sentence on the burglary charge and four consecutive life sentences or the death penalty for the first-degree murder charges. Fines up to $200,000 and payment of $20,000 to the victims' families are also possible if Kohberger is found guilty.
Latah County Prosecutor Bill Thompson now has 60 days to inform the court whether he will seek the death penalty in the case.
The 28-year-old was arrested on Dec. 30 at his parents' home in Chestnuthill Township in eastern Pennsylvania after driving cross-country with his father. He was taken back to Idaho after his arrest and charged in January in connection with the Nov. 13 deaths of University of Idaho students Kaylee Goncalves, Madison Mogen, Xana Kernodle and Ethan Chapin.
The students were found dead on Nov. 13 at the rental home where the women lived. Kernodle and Chapin were dating, and he had been visiting the house that night.
Investigators were able to link Kohberger to the killings after a white Hyundai Elantra matching the one owned by the 28-year-old was caught on surveillance video repeatedly driving past the rental home on a dead-end street around the time of the killings.
DNA that matched Kohberger's was also found on a knife sheath that was recovered at the crime scene, according to court documents. Cellphone data also showed Kohberger was in the area of the victims' home multiple times in the months before the attacks.
Kohberger was a criminology doctoral student at Washington State University in Pullman when the murders took place and stayed in town through the end of the semester. Documents show his past education included undergraduate degrees in psychology and cloud-based forensics.
According to the affidavit, Kohberger also posted a survey on Reddit asking for participants for information to "understand how emotions and psychological traits influence decision making when committing a crime."
After the semester was over, Kohberger drove across the country to his parent's home in Pennsylvania, accompanied by his father. Kohberger and his father were pulled over twice while driving from Washington to Pennsylvania. They were in a white Elantra.
Law enforcement officials seized dark clothing, medical gloves, a flashlight and other items from the Pennsylvania home, according to court documents.
Investigators seized stained bedding, strands of what appeared to be hair and a single glove from Kohberger's WSU campus apartment in Pullman, according to another search warrant.
Court documents do not appear to suggest a motive, nor whether Kohberger had specifically targeted any of the victims. It's also not clear if prosecutors believe Kohberger had met any of the victims before the night they died.
The four students who were killed received posthumous degrees and certificates at the May 13 graduation ceremony.