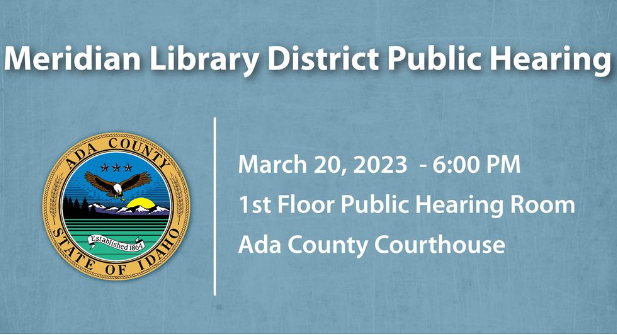 During a meeting Tuesday morning, commissioner Rod Beck announced, the Ada County Board of Commissioners will hold a public hearing on the petition to dissolve the Meridian Library District at 6 p.m. on March 20.
A group calling itself the "Concerned Citizens of Meridian" filed the petition on Feb. 9. The board took the petition under advisement on Feb. 16.
The Idaho Press reports, the Meridian Library has been under fire from activists for months, with people requesting the reconsideration of books they deem offensive and should not be available to children, showing up at library board meetings and serving the board with letters related to potential tort claims.
The hearing March 20 will be livestreamed on Ada County's YouTube page.
After the public hearing, the board can decide whether to put the dissolution on the ballot.