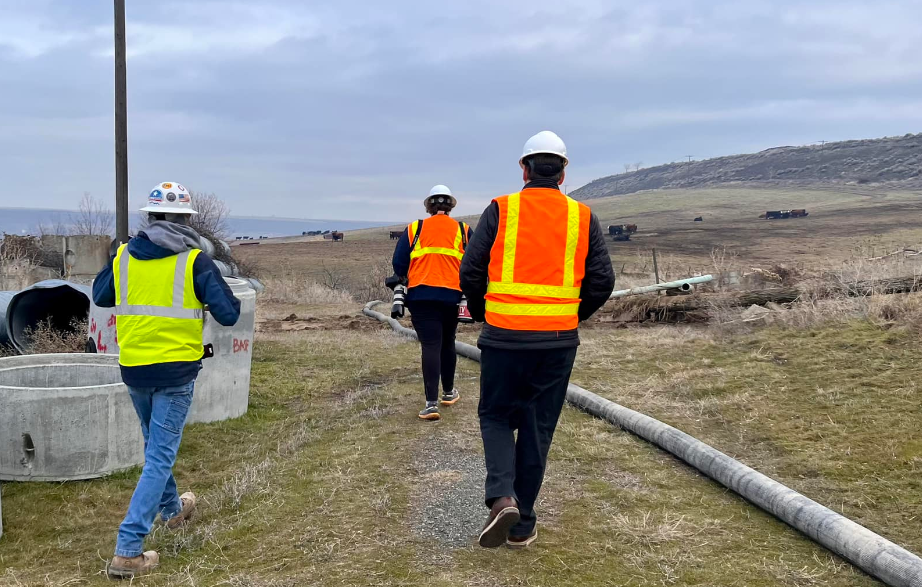 The City of Lewiston Public Works Department has been working around the clock to restore regular service to water customers still under the boil water order.
Today the City of Lewiston Public Works Department drained the affected reservoir and switch that portion of the water system to a different water source.
"Now that the necessary infrastructure has been installed, lab results need to demonstrate it is safe to lift the boil water order," Public Works Director Dustin Johnson said. "Once we can demonstrate that the system is clear, we will work to get the green light from the Department of Environmental Quality before lifting the boil water order."
"We greatly appreciate the public's patience and understanding during this event," Johnson said. "We are doing everything we can to address water service and will provide more information as soon as it becomes available."
There is still a water filling and bottled water station available at the Lewiston Community Center 1424 Main Street. Lewiston, Idaho 83501, on Thursday, January 26 from 8 AM to 5 PM. For those customers that are still within the boil water order zone. The Bottled water and jugs of water are available on a first come first serve basis and customers need to bring their own containers to fill at the water filling station.