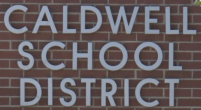 Caldwell School District's spokesperson, Jessica Watts, said no public hearing would be held on January23rd, after careful consideration and safety concerns.
For now, the Caldwell School District does not have a plan to hold a public hearing on a proposed policy.
She also said trustees are working with Caldwell Police Department to create a plan to ensure the safety of participants at all future meetings.
When CBS2 asked Watts if that meant they were also working on a plan for a meeting including a public hearing on Proposed Policy 3281, she replied, "The District needs time to meet and plan with the Caldwell Police Department for safety in a large venue."
The potential policy would allow students to use bathrooms and locker rooms aligning with their gender identity, protect them from being denied participation in overnight trips due to their sexual orientation, require district staff to use a student's preferred name and pronouns, protect students' privacy in regards to personal information, such as sexual orientation and legal name, and protect the rights of same-sex couples to attend school activities, including dances, and prohibit general discrimination against those couples.
For Caldwell School District families who would like to provide written comments, feedback, and/or solutions on Proposed Policy 3281, the district says you can email the Clerk of the Board at [email protected].
You will need to provide your name, address, and phone number.
CBS2 has reached out to Caldwell School Board members on this issue. They have not returned our requests for comment.
The Trustees have their next public meeting scheduled on February 13th.
You can read our coverage of the previous meeting, which ended in chaos here.