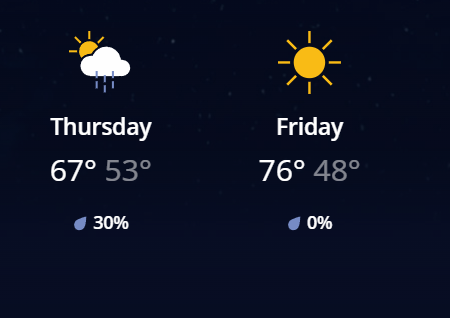 Today is officially the first day of Fall.
As is per usual in our area, the Autumn cool down has begun and temperatures today will struggle to get above 70 with a chance we could see a shower again – like Wednesday.
The extended forecast calls for some warmer temps as we head into the weekend, but the nights will cool off into the 50's thru next week.
Also, you will notice sunlight hours are getting shorter and shorter.