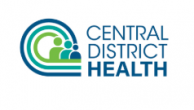 Central District Health was notified of a meningitis case in an off-campus student attending Boise State.
The student is currently recovering at a local hospital.
CDH and university officials are identifying and directly contacting close contacts of the student to connect them with preventative antibiotics.
CBS2 reports that those considered close contacts include household members, people socially close enough to have shared saliva and/or anyone directly exposed to nasal or throat secretions from the student.
Bacterial meningitis is not as contagious as COVID-19 or the flu.
It is not spread by casual contact or by just breathing the same air where an infected person has been.