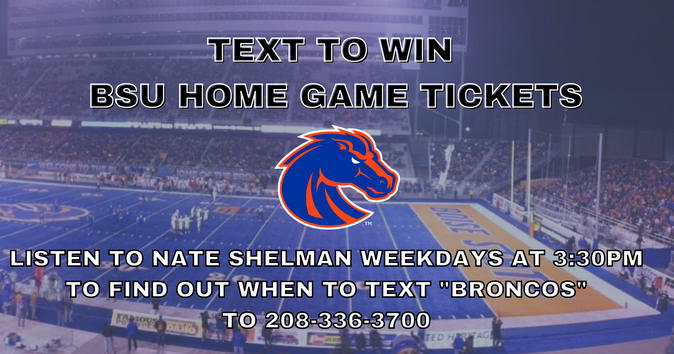 NewsTalk KBOI is giving you tickets to this season's BSU Home Games!
Listen starting Friday, September 9th to Nate Shelman at 3:30pm for him to tell you the time to text "BRONCOS" to 208-336-3700 Monday morning to get into win a pair of tickets to see that week's BSU home game!
Then, make sure you're listening to Kasper & Chris to tell you that day's next time to text "Broncos" to 208-336-3700 to get in to win later that day!
To view official contest rules for this contest, click here.