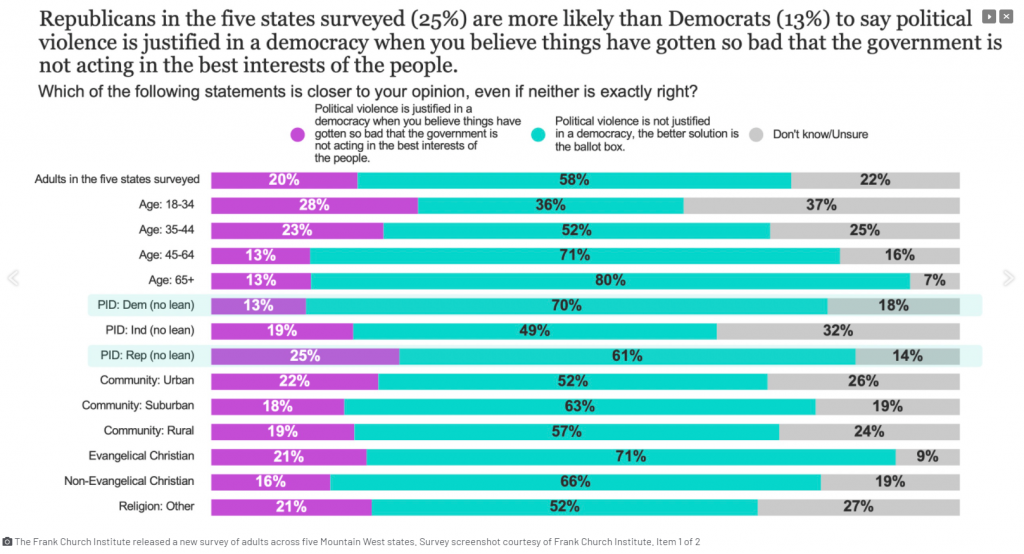 A survey commissioned by a Boise-based institute has found that a sizable minority of Mountain West residents think violence is justified when the government fails its people.
Meanwhile, a large share of those surveyed believes the U.S. is heading in the wrong direction and is concerned about the health of American democracy.
The Idaho Capital Sun reports, the findings are part of new research released this month by the Frank Church Institute at Boise State University.
The report says that 20% of people surveyed this fall in Idaho, Utah, Nevada, Wyoming and Montana said they believe political violence is justified when things have gotten to the point that the government is not acting in the best interest of the people.
About 85% of adults in Mountain West states are concerned about the health of democracy in the United States.