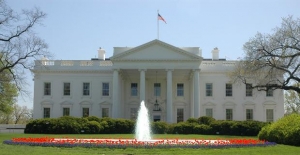 The next round of stimulus payments is targeted at families in the form of monthly payments from a newly expanded child tax credit.
The White House said on July 15, "nearly all" working families will start seeing $250 to $300 per child automatically deposited into their bank accounts or sent to their mailboxes.
The expanded credits are part of President Joe Biden's American Rescue Plan, the latest effort to boost the economy.
The newly expanded child tax credit is $3,000 per child age 6 and older and $3,600 for children younger than age 6.
Most of the payments will be made automatically on the 15th of each month through the end of the year. The remainder of the credit can be claimed when filing 2021 taxes.
Couples making less than $150,000 and single parents making less than $112,500 qualify for the full benefit.