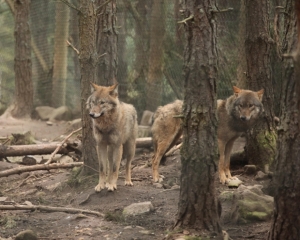 Last week, the Idaho Senate and House approved legislation allowing the state to hire private contractors to kill up to 90% of the wolves in the state.
The bill is intended to cut the wolf population from about 1,500 to 150 and now goes to the Governor for signature or veto. The purpose of the bill is simple – to stop wolf depredations on cattle , sheep or other animals on Idaho Ranches.
The PNW Ag Network reports, Idaho Department of Fish and Game reported in February that the wolf population has been holding at about 1,500 the past two years.
About 500 wolves have been killed in the state in each of the last two years by hunters, trappers and wolf-control measures carried out by state and federal authorities.