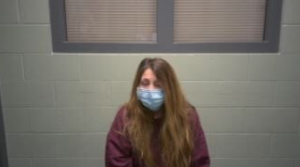 The grandmother of an 8-year-old girl who was found dead inside a trash bag in a vehicle last month made a court appearance in Gem County.
The prosecutor's office says Connie Smith, who's charged with failure to notify of a corpse and destruction of evidence, had her preliminary hearing rescheduled for May 25.
CBS2 reports Taryn Summers' remains were found on her grandmother's property on April 14.
A judge ordered the 54-year-old Emmett woman's bond to remain at $800,000.
Also on Monday, officials say the two other children involved in the case, Taylor Summers and Tristan Sexton have been interviewed by police and are not in danger at this time.
Gem County officials said this is an ongoing criminal investigation and prosecution.
Officials also said the prosecutor's office will continue to provide updates only when it is appropriate and does not plan to respond beyond its provided updates.
Originally posted by idahonews.com