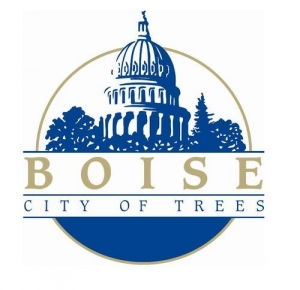 Bernardine Quinn Riverside Park received an additional 3.5-acres on Wednesday.
CBS2 reports Mayor Lauren McLean, members of the Boise City Council, and leaders from the Parks and Recreation Department met on Quinn's Pond to dedicate the new addition to the park.
City officials say the new addition expands popular recreational offerings at Quinn's pond. This includes improved river access, bank stabilization, and recreational opportunities for visitors. The park includes a covered shelter with seating, new walking paths, and landscaping.
"This improved access to Quinn's Pond creates even more opportunities for families in Boise to enjoy the outdoors," said Doug Holloway, Boise Parks and Recreation director. "We look forward to this area becoming a recreational and environmental education destination for all ages. This addition is critical to continuing to address the high volume of users at this unique water complex."
The 3.5-acre addition to the park is located just off the Boise River Greenbelt along the southern edge of the pond. Parking will be accessible at 3150 West Main Street.
Land for Bernardine Quinn Riverside Park and Quinn's Pond was donated to the City of Boise in 1997. This dedication and ribbon-cutting mark the most recent improvements made to the park, which also includes the dock and beach on the north side of the pond.
Officials say in future years, educational pollinator and fire-wise gardens will be added to the new park site, as funding becomes available.