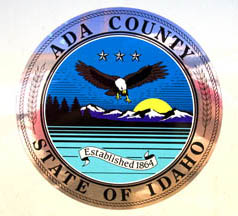 Ada County Commissioners on Tuesday approved its fiscal year 2021 budget set at over $284 million dollars.
In the budget, the Idaho Press reports, funds will be used to help staff a second driver's license location, add two deputies to patrol the eastern part of the county (including Lucky Peak), improve communication for emergency workers, parking improvements at Barber Park, resuming passports and improvements to its drug and mental health court.
Commissioner Kendra Kenyon released a statement, which says, providing taxpayer relief was paramount in planning for the new budget, which will see no increase in taxes.