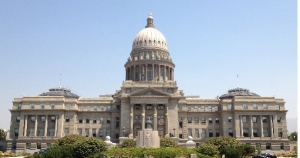 Governor Brad Little signed an executive order Wednesday releasing eligibility requirements for return-to-work cash bonuses of $1,500.
Idaho set aside $100 million in federal coronavirus relief funds to cover bonuses to get people back to work after pandemic layoffs.
CBS2 reports workers returning to the workplace are being offered one-time cash bonuses of $1,500 for full-time work and $750 for part-time work. The funds are available on a first-come, first-serve basis.
Submissions start July 13 for workers who returned from May 1 through June 14. A second wave of applications will open on July 20.
Little said a strong economic rebound cannot occur without workers returning to a job, and the new Return to Work cash bonuses counteract the federal payouts and incentivize our workforce to get back to work safely.
For more information go to:
REBOUND.IDAHO.GOV/RETURN-TO-WORK-BONUSES