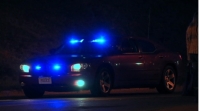 The Boise Police Dept said officers across the city will be working to increase their focus on traffic safety across the City of Trees in 2020.
Boise Police Chief Mike Masterson said, there are around 4,000 traffic accidents in Boise every year and that it's up to all of us to make our roads a safe place for all road users.
CBS2 reports there were about 30,000 citations issued in FY2019.
Boise PD says speeding, following too closely, stop/yield violations, wide turns and running red lights round out the top five traffic violations in the city.
Boise Police Corporal Kyle Wills said the driving behaviors that concern them the most are distracted and aggressive driving. He also said they really encourage residents to buckle up, put down the distractions, and drive safely so that we all make it home.