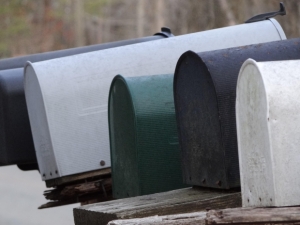 With the recent snowfall and more storms on the horizon, Idaho postal officials are asking residents across the state to help their carriers deliver the mail by clearing snow and ice from around mailboxes and walkways.
Last year 50 Idaho postal carriers were injured due to an unforeseen slip, trip or fall— and many of the incidents occurred as a result of unsafe or hazardous conditions on their mail routes.
"Winter storms make mail delivery very challenging for our carriers," said Boise Postmaster Dan Corral. "Clearing a path to your mailbox will go a long way toward keeping our carriers safe and ensuring mail delivery each day."
Carriers, who each make an average of more than 600 deliveries daily, will continue to do their best to deliver the mail, according to Corral, but when mailboxes and approaches to mailboxes are buried in snow and ice it can make it difficult for carriers to make deliveries safely.
Here's what customers can do to keep their carrier safe:
If you receive delivery of mail to a rural-type post mailbox, please clear around the box to allow your carrier to drive up to the box, deposit mail and drive away.
Postal customers who receive door mail delivery should ensure their sidewalks, steps, and access ways are kept safely clear of snow and ice. Providing a safe access to your mailbox helps postal carriers deliver your mail safely and without interruption.
"We greatly appreciate the support of our customers in this endeavor," said Corral. "Your carrier will thank you."