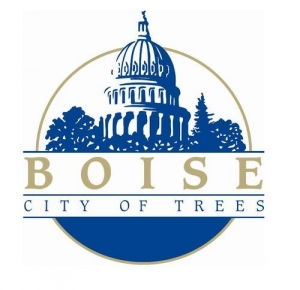 MAYOR'S OFFICE
NEWS RELEASE
FOR IMMEDIATE RELEASE:
September 12, 2019
Mayor Bieter PROPOSES policies on short-term rentals to protect neighborhoods, housing affordability
Mayor Dave Bieter today proposed four new policies to address the impact of short-term rentals on neighborhoods and housing affordability. Because Mayor Bieter values public input, he also opened an online survey to help guide the proposals as they are presented to the city council.
Short-term rentals are residential dwelling units, rooms in a dwelling, or an accessory building rented to tenants for periods of less than 30 consecutive days. Common concerns with short-term rentals include:
Their impact on neighborhoods (often associated with noise, parking, and increased traffic).
The availability of housing that might otherwise be used for long-term rental or home ownership.
Their impact on the affordability of housing.
"This is the next step in improving housing affordability for Boiseans," Mayor Bieter said. "And it comes with the added benefit of giving us another tool to preserve local neighborhoods. With these policies, we can better guide how short-term rentals operate so that their impact on neighborhoods and housing affordability is minimal."
The four new short-term rental policies would:
Require all new short-term rental units to be approved by the city through an application process
Require owners of short-term rental units to live on-site
Restrict the number of short-term rentals to one unit per taxable residential property
Require short-term rental properties to comply with the city's development code standards, including but not limited to parking, setbacks and open space
These recommendations grew out of the city's Community Conversations on Growth and its ongoing implementation of its Grow Our Housing strategy for addressing the housing needs of Boise. The mayor also pointed out that concerns surrounding short-term rentals was a frequent discussion point during the city's deliberations over the relaxation of restrictions on accessory dwelling units earlier this year.
As part of these ongoing discussions, Mayor Bieter asked Boise residents to provide their thoughts on these new policy proposals through an online survey that will help inform the Boise City Council's deliberation on the mayor's proposals. The survey will be open until close of businesses on Friday, Sept. 27.
"We want to make sure these proposals are right for Boise," Mayor Bieter said. "Over the past two years, hundreds of residents have been part of this discussion and we want to make sure this dialog continues every step of the way."
###
About the City of Boise: Our vision is to make Boise the most livable city in the country by fostering vibrant communities, innovative enterprises and lasting environments on behalf of our nearly 225,000 residents. Visit cityofboise.org/short-term to learn more.