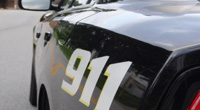 Ada County Sheriff's deputies are looking for the people they believe broke into two cars Saturday morning at Seaman Gulch trailhead in the Boise Foothills.
Police believe the two stole six credit or debit cards, then used them to make thousands of dollars in purchases.
The Idaho Press reports, the victims in the case hid their purses in the cars and out of sight.
Both hikers called the credit and debit card companies to cancel the cards as soon as they got back to their cars. By then, though, the thieves had charged more than $7,000 in purchases, including $2,700 at a Boise-area electronics store.
Anyone with information about the case can call police or Crimestoppers at 208-343-COPS.