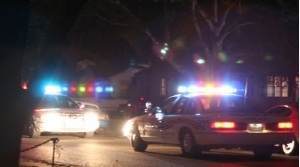 Boise (670 KBOI News) – Bail is set for the three suspects in Monday's deadly shooting on the Boise Bench.
According to the Idaho Press, Anthony Alcala, Taja Ra McMurtrey-Winn, and Jessica Lee Perez had their initial appearances — via video link — in court this afternoon.
Judge Cheri Copsey set bail for Alcala at $1 million, and $250,000 for the two women.
Alcala is accused of actually firing the shot that killed Briana Martinez, and shooting two other people. McMurtrey-Winn and Perez are accused of helping him.
Another hearing for the three is scheduled for April 30th.