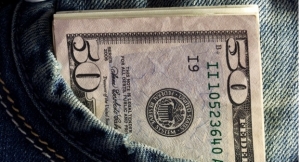 Boise (670 KBOI News) – Despite all the warnings over the last year, many Idahoans are in for a surprise when they fill out their 2018 tax returns.
Renee Eymann with the Idaho State Tax Commission says, thanks to federal and state tax reforms, if you didn't adjust your withholdings, you may have a bigger tax bill than you expected.
"The personal exemptions, and the dependent exemptions have been eliminated, they've increased the standard deduction, they've capped and eliminated itemized deductions, but they've also lowered the income tax rates," Eymann explained.  "They've made things so different that you have to have a new way to calculate your withholding."
Eymann says they and the IRS are trying to make sure that doesn't happen again next year.  Both agencies are going to new, online W-4s that help you estimate your tax liability.
You can print off copies, fill them out, then give them to your company's H-R department…to find those forms, click here.