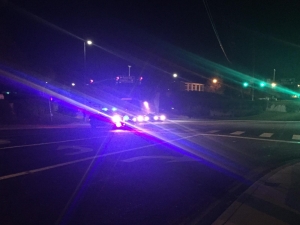 Caldwell (670 KBOI News) – A 14-year old Caldwell boy is in the hospital after the house he was in was targeted for a drive-by shooting early Wednesday.
According to a Canyon County press release, the home on Helen Lane was hit several times by gunshots, one of which penetrated the walls and hit the boy.
He's being treated for serious wounds at a hospital in Caldwell.
Detectives believe it's gang related, and Canyon County Sheriff Kieran Donahue said it's "troublesome" to see a resurgence of gang activity.
He's asking anyone who knows anything about the drive by shooting to call Canyon County dispatch at (208) 454-7531, or Crimestoppers at (208) 343-COPS.