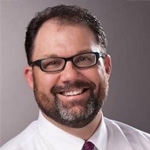 Helping Kids Have A Merry Christmas
By: Rick Worthington
On Friday, December 8th, 2017, I frozen my tail off in the parking lot of the Idaho Central Credit Union collecting toys for the Toys for Tots program. We at 670 KBOI chose to do our part in helping make sure all the children in our area enjoyed a Merry Christmas, and to do that, some sacrifices needed to be made.
I was not the only person to stand out in the cold. Most of the KBOI staff came out to support the cause, with Nate Shelman doing heavy lifting…Seriously, the guy worked all weekend. He barely has a voice left!
The good news is, we did what we set out to do. Specifically, we filled a 53 foot trailer full of toys for our local kids. All of those toys were turned over to the US Marines who will help make sure they get to kids who need it.
Let me take a moment to say – THANK YOU – to all of you who helped out! We appreciate you, and hope you all have a Merry Christmas.