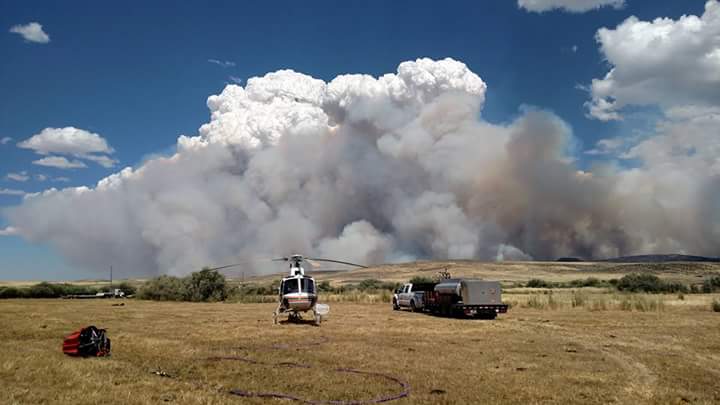 The Soda Fire continues to burn near Highway 95 near Idaho/Oregon Border. The Bureau of Land Management says the fire has grown to more than 200,000 acres and it's 11% contained. Highway 95 shutdown again Wednesday after the fire jumped it. The highway is closed.
Owyhee County Sheriff's Office says evacuations were in place for areas south of Homedale Wednesday night, but they have since been lifted. Residents can return home, but are advised to watch out for fire crews who still may be out.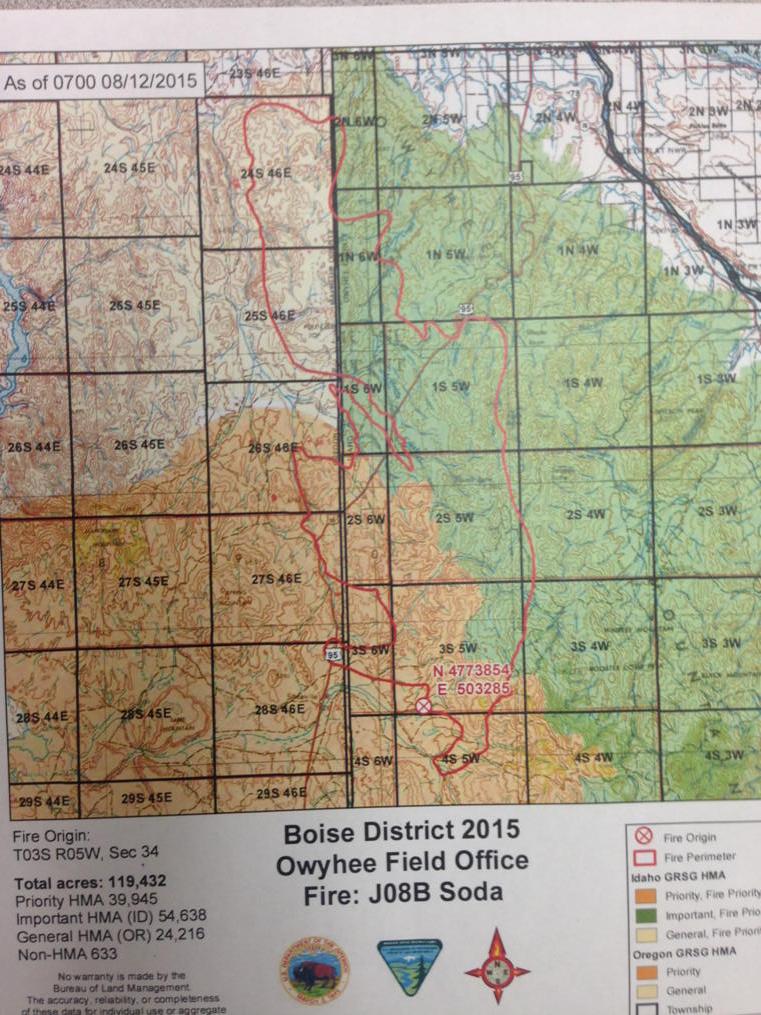 Fire crews in Idaho and Oregon are working on controlling the flames. The Great Basin Management in Nevada will be taking over Thursday morning.
The fire sparked on Monday after a lightning storm near Marsing. High temperatures, dry conditions, and wind is helping the fire grow. Crews say cooler temperatures Friday and over the weekend should help them attack the flames.
Stick with 670 KBOI for updates on the fire.