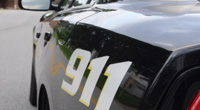 A 78-year-old woman died Tuesday morning after a truck hit her while she rode a bike.
Police responded to the crash occurred at the intersection of Birch Lane and Kensington Drive.
The Nampa Fire Department and Canyon County Paramedics also responded.
The Idaho Press reports, first responders attempted to save the woman life, but she died of her injuries.
The Nampa Police Department is still investigating the crash. The driver of the truck, a 78-year-old man, is cooperating with officers.
Police do not believe alcohol or drugs played a role in the crash.