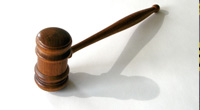 A teenager convicted of beating another teenager and leaving him permanently brain-damaged will serve time in the Department of Juvenile Corrections and possibly 14 years in prison.
Anthony Garza, now 17, was one of two teenagers accused of beating Jason Cooley Jr. in May of 2017, at a Nampa park. He pleaded guilty to felony aggravated battery in November in exchange for a blended sentence.
Garza will first be in the custody of the Department of Juvenile Corrections until he either successfully completes the program or until he turns 21, whichever comes first. At that time, the judge can either place Garza on probation or order him to serve the 14-year suspended prison sentence.
The Idaho Press reports, Garza and the other teenager, beat Cooley reportedly over a $30 debt.
Because Garza is being tried as an adult, his name was released.