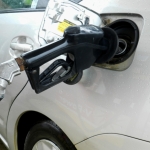 The average price for a gallon of regular-grade gasoline in the United States has dropped twelve cents a gallon over the past three weeks to $2.31.
Here in Idaho, our average price is still much greater than the national average, at $2.46 a gallon.
However, AAA explains, Ada County gas is the cheapest in the state at $2.31 a gallon.