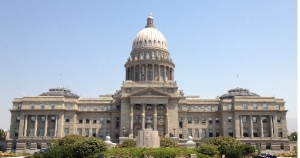 Boise (670 KBOI News) – You know the legislature's in session when the Joint Finance and Appropriations Committee, or JFAC, is in session.
The budget writing committee kicked off the 2019 session Tuesday by hearing from state budget director Alex Adams.
Adams explained the budget priorities laid out in Governor Little's State of the State address Monday.
He started by explaining why individual income tax revenue has been short every month so far this fiscal year.
"The Tax Commission has estimated 75% of taxpayers have not adjusted their W-4s," said Adams.  "And it's expected that current shortfalls will be offset by higher than forecast individual tax payments and lower than forecast
If that doesn't happen, and the shortfall continues, Adams says the budget is expected to have a $97.5 million surplus at the end of the fiscal year in June.
That's because business and other tax receipts have been coming in above projections.
Adams went on to lay out the rest of Little's budget priorities, including an additional $11 million dollars to fulfill the teacher "career ladder" program.