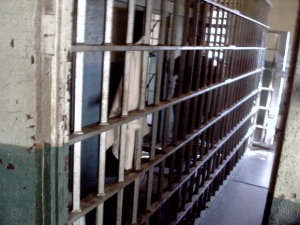 Another 150 Idaho prisoners arrived at a prison in Texas Tuesday, where they will serve at least part of their terms.
The move was part of the planned transport of inmates by the Idaho Department of Correction, due to overcrowding in facilities within Idaho itself.
Those 150 male inmates are now at Eagle Pass Correctional Facility in Eagle Pass, Texas. The prison is southwest of San Antonio on the border with Mexico.
The Idaho Press reports, that means 549 Idaho inmates are now housed in the facility.
The Idaho Department of Correction also houses 151 inmates at the Karnes County Correctional Center in Karnes City, Texas, which is southeast of San Antonio.
Idaho Department of Correction officials have expected to have about 700 prisoners housed in Texas by Nov. 1. That's due to a lack of prison beds in Idaho.