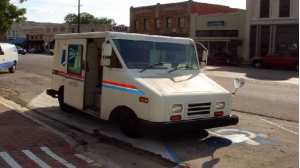 Postal Service employees were out Monday morning on the steps of the Idaho Capitol to demonstrate against a federal government proposal to privatize the Postal Service.
Boise's demonstration was part of a nationwide effort by Postal Service employees Monday who are concerned for the agency's future.
That concern is rooted in recommendations made by the White House Office of Management and Budget, which studied ways to streamline a host of government agencies, including the Postal Service. One of the listed solutions was to privatize the service.
The Idaho Press reports, if the service were privatized, some believe it may no longer be cost-effective to deliver mail to every doorstep in the nation.
Right now, they are federally mandated to do that, which means Postal Service employees deliver some packages for giants such as FedEx and UPS to remote locations, because it's easier for those private companies to contract with the service than delivering the mail themselves. A privatized postal service may no longer deliver to those places.